Organic and Conventional Production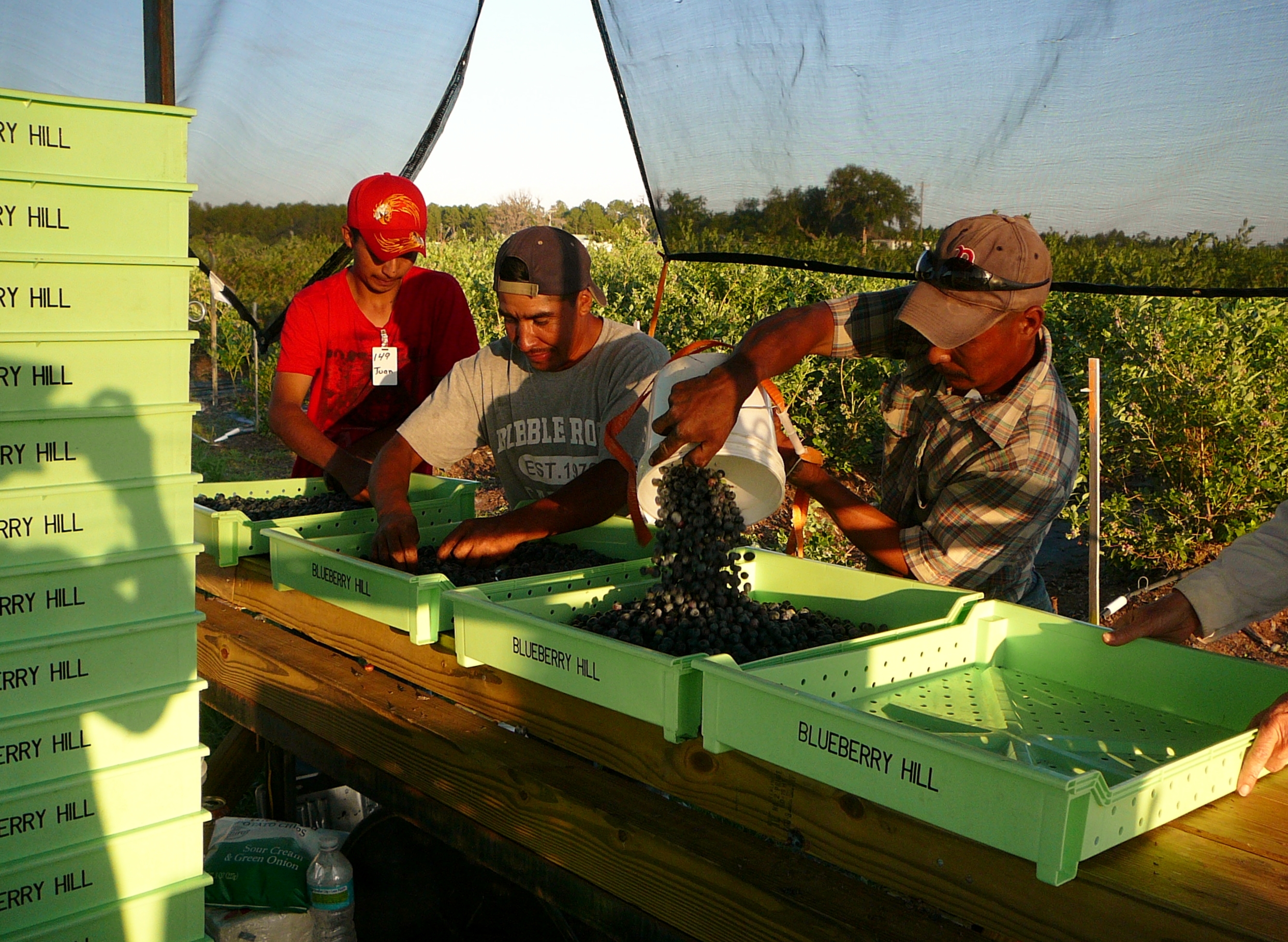 In May of 2009 we planted our first blueberry bushes. The original planting consists of eleven acres of conventional berries. Although conventionally grown, we rely on the use of biological and organic farming methods as much as possible. Through well studied growing methods we strive to maximize both quality and yield.
In 2011, we decided to expand our operation. Expansion required an additional water source for irrigation and freeze protection. With conservation in mind, and after much research, we decided to implement a "tailwater recovery system." This meant digging a second pond and directing all irrigation water back to the pond for reuse. Due to the planning required, this new environmentally conscious irrigation scheme took quite a bit of time to create. We completed the digging and construction phase in February of 2013, and the planting of fourteen acres was completed in March of 2013.
The newly planted fourteen acres is USDA certified organic. We follow strict organic standards as outlined in the National Organic Program (NOP). We are proud to be a part of this program as it expands our commitments to quality and sustainability. You can read more about the National Organic Program at: http://www.ams.usda.gov/AMSv1.0/nop. Through varietal selection, mineralization and other innovative biological farming practices, we will continue to improve the nutrient density of our berries. Nutrient density, which is measured in "brix units," is the quantity of nutrient per quantity of food. Nutrient rich foods, i.e., "high brix foods" taste better, have longer shelf life and are better for us. Blueberry Hill Farm supplied organic blueberries to Fresh Market in The Villages during the 2015 season.
Through our commitment to environmentally conscious, biologically advanced farming, we aim to provide you and your family with the most flavorful and nutritious berries you have ever tasted.